Masihkah anda semua ingat tentang projek ini ??
Bukankah projek ini terhenti seketika ? Khabarnya kerana isu tanah. Tak tahulah sebab tu pun dengar cerita mulut ke mulut. So, nak kata sahih ke tak tu susah nak cakap.
Selepas sekian lama, projek ini Sentosa Residence dimulakan kembali oleh Sentosa Jaya yang bekerjasama dengan Binapuri, syarikat yang based di Kuala Lumpur.
Sedikit maklumat yang saya dapati dari website Binapuri berkenaan Sentosa Residence nih :
Bina Puri Holdings Bhd's property arm Bina Puri Properties Sdn Bhd has teamed up with Kelantan-based developer Sentosa Jaya Development Sdn Bhd to jointly develop a RM148.7 million mixed project in Kota Baru, Kelantan.
Bina Puri Properties yesterday signed an agreement with Sentosa Jaya to form a joint venture company, in which Bina Puri Properties will hold a 60% stake and Sentosa Jaya the remaining 40%.
To be known as "Sentosa Residence", the project comprises 339 units of serviced apartments, 10 units of shops and 11 office units within a 28-storey block on 1.06 acres of land owned by Sentosa Jaya. The serviced apartment units will measure between 628 sq ft and 1,066 sq ft, while the shops and offices will have built-ups of 1,236 sq ft and 1,590 sq ft respectively.
Sentosa Jaya Development director Mohd Razif Razali said the Sentosa Residence serviced apartments, which have an indicative price of RM450 per sq ft, will be launched in the second quarter (Q2) of 2014 and completed within three years.
He added that the project falls in the luxury property segment with the current market price for other projects in the area at about RM400 per sq ft.
"We target to sell 30% to 40% after the launch in Q2 next year and to be fully sold by the end of 2014," he told reporters at the signing ceremony yesterday.
Razif said the developers have received booking fees from confirmed buyers for 20% of the project within four months, to the tune of some RM24 million.- Bina Puri partners Kelantan firm in RM148.7m Kota Baru project (20/11/2013)
Sentosa Residence berwajah baru. Design lebih modern dan menarik dari yang sebelumnya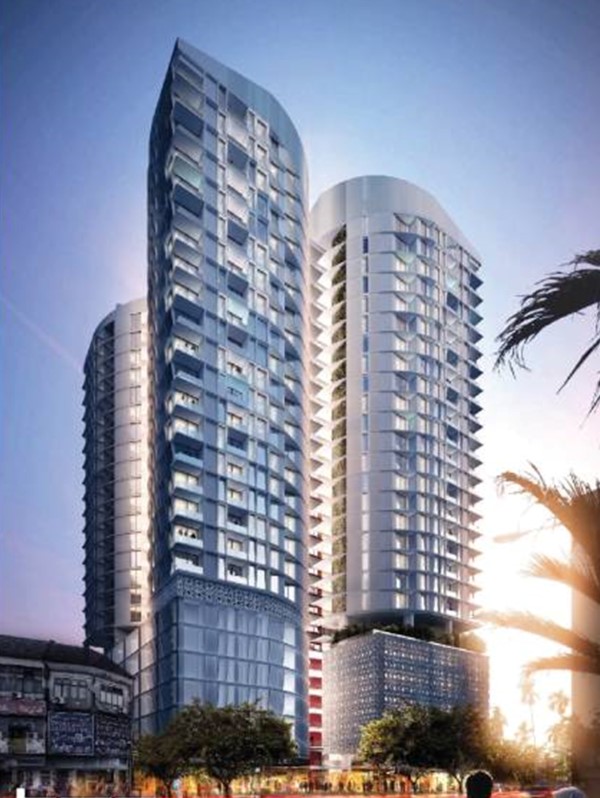 Dan ini adalah site yang saya sempat ambil semalam. Jentera-jentera pembinaan dah masuk. Bermakna pembinaan sudah pun bermula
Projek Kota Bharu : Sentosa Residence Kubang Kerian
Reviewed by
Maaf Sebut
on
Disember 24, 2014
Rating: